Popular Nigerian singer Simi has spoken out against the words of a female preacher who advised women to ditch their natural hair for wigs and weaves in order to find suitors. In a recent sermon, the preacher, who has not been named, said that women with natural hair are "not packaged well" and that they…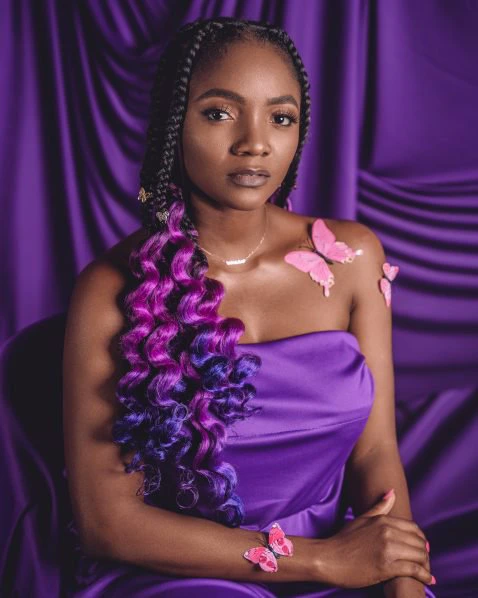 Simi
Popular Nigerian singer Simi has spoken out against the words of a female preacher who advised women to ditch their natural hair for wigs and weaves in order to find suitors.
In a recent sermon, the preacher, who has not been named, said that women with natural hair are "not packaged well" and that they need to "invest more in wigs" if they want to find husbands.
Simi took to Instagram to criticize the preacher's advice. She said, "Even when you hide self-hate inside "good advice", it's still self-hate. This is why 90% of skin care products in countries full of beautiful dark skin girls/women are "whitening creams". And girls are told that the hair that grows out of their hair is not special enough. It's not that you're not good enough, it's that they said you're not good enough. She's on the pulpit too. A role model. Lol. Wetin God no send una, na hin una like to dey do."
Seeing that she was receiving backlash from some people who called her a hypocrite because she had a wig on in her display image. However, Simi stood her ground and charged people to stop telling women to change for other people.
"I've seen actual morons now imply that my point is moot because I have a blonde wig on in my avi," Simi tweeted. "I'm hesitant to believe you can be this slow. But if it looks like red, it is probably red. Wear whatever tf you want. Just stop telling women that they're not good enough as they are. And f**k you."